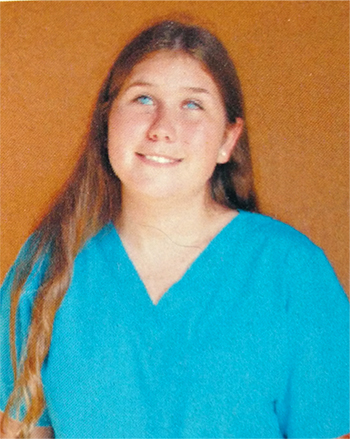 Chelsie Aguero, Licensed Massage Therapist since 2012 (MA69149), is legally blind since birth. She has lived in St. Augustine most of her life. She attended the Florida School for the Deaf and the Blind and First Coast Technical College, completing the massage program. She had the assistance of a reader and a note-taker.
After completing the course and passing the State of Florida exam, Chelsie became a massage therapist in the State of Florida. "That was the most exciting day of my life, the start of my new career."
Being visually impaired has given Chelsie the gift of sensitive touch and we feel that enhances her skills as a therapist. She enjoys having a positive impact on clients by giving them a healing massage, using Swedish massage, deep tissue massage, and aromatherapy.
"When I am not working at the office, I enjoy tandem bike riding with my husband in beautiful St. Augustine."